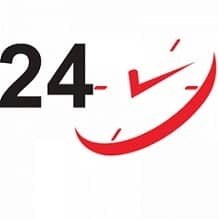 Enlist the services of a 24 hour plumber
Obtaining the services of a 24 hr plumber is usually the course of action taken when faulty plumbing can either cause damage to your property or create an inconvenience to the occupants. Defective fittings such as taps, showers or leaking pipe work are very hard to go unnoticed, but can often be overlooked.  Unfortunately, plumbing problems like this never go away, but more than often if ignored these problems just become much worse.

Deferring faulty plumbing repairs can come at a cost.
Addressing faulty plumbing should be a priority; Plumbing is a necessity, the pipework in your home provides an endless supply of hot and cold running water, it also provides the facility to remove water after it's been used.  Unlike other forms of property maintenance, plumbing repairs should very be ignored.
The decorative aspect of a home is maintained purely on cosmetic bases, this type of home improvement is a luxury, not a necessity.  The dishevelled look of a building's interior will not present the urgency to request the immediate services of a decorator.   Defective plumbing, on the other hand, can present direct structure damage, or inconvenience to the occupants  Quite often the services of a 24 hr plumber can be avoided by merely ensuring that your properties faulty plumbing receive a plumber's attention.
24 hr plumbers – costs are more competitive during regular working hours.
If your plumbing requires immediate attention but is not yet considered by yourself to be an emergency,  acquiring the services of a plumber to resolve your issues, the same can often be difficult.  Most plumbers operate on an appointment basis and find it difficult to fit customers in without a previous booking.  However, a 24 hr plumber not only works unsoilable hours but can also response quickly to customers that require the same day service.  A call-out during regular working hours can be more cost effective.