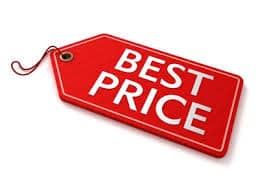 It would be a very brave statement to claim to offer the best prices on plumbing repairs, what ever the quote may be with time and effort there will always be someone offering the same service at a cheaper price. Getting the best prices on plumbing repairs works best when planning to have work carried out which is not urgent. Not having enough time to access the situation can lead to poor judgement,the cheapest quote is not always the best choice. It would be a wise choice to balance the quality of work expected vs the price.
Large projects are more prone to become a lot more problematic than smaller ones. When working with a small budget the best prices on plumbing repairs can sound very tempting, but remember the idea of plumbing repairs is to restore or improve the plumbing on a permanently basis not to merely patch the problem up and hope for the best. Hiring the cheapest plumber so that you can get the best price on plumbing repairs may seem like a good idea after all who wants to pay more than they have to?, but long term it could work out quite costly. Larger projects have more room to hide imperfections, with pipework fitted behind walls or under floorboards.
Opting to choose a reasonably priced experienced plumber far outweighs the short-term benefits of merely hiring a plumber offering best prices on plumbing repairs, it's also important to ask what is included in the quote ie materials. It's quite common for more experienced plumbers to go over other plumbers poor workmanship due to the customer picking the best prices on plumbing repairs as opposed to the best workmanship, some of the best prices on plumbing repairs do not include a contingency cost this does not inspire a cheap plumber to return in order to correct any defects found at a later date because they have cut their cost's to the bone and there's no room for maneuver, When a quote is to good to be true that's because it usually is.