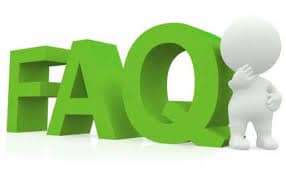 One of the most common enquiries made about plumbing repairs is about free call out. Free callout is when an enginneer attends your property without charging to come out. Customers frequently request enginnners to come out and diagnosis or carry out repairs that may be needed. A good discription of the situation can sometimes be all that a plumber needs to have a good idea of how to resolve some common plumbing enquiries. Eliminating the need for going out merely to inspect, but instead by visualizing the work via a phone call, a price can be genarated giving a customer an idea of cost and in turn saving time. This practice may prove quite diffcult on boiler repairs, unlike plumbing it is not usually as straight forward. Experience can not only save an engineer valuable time, but it can also help with prior preparation before attending a job.
Ideally having taps on board is good practice, having an assortment of various types ie sink, bath or basin can only be a bonus, taps will definitely be used at some point or another. Replacement taps is a very Common plumbing enquirie. Taps that become faulty most likely lose the ability to shut off the water supply or are unable to supply water at an adequate flow rate. Costs on replacement taps can vary depending on quality of replacement and the difficulty of the removal. Bath taps are notorious for being difficult to remove, depending on when they were fitted.
The most serious plumbing problems a property can sustain would be a burst pipe, these types of repairs need immediate assistance. Burst pipes emergency plumbing repairs requires speed,experience and equipment without any of these three, it would be a cocktail for disaster. Burst pipes are a very common plumbing enquirie, they tend to be more frequent during the coldest parts of the year.