Reliable and Affordable Community Based Plumbing Repair Services.
Diversity in career choice contributes to a balanced in work force. An individual's career choice is often based on personality. Society is flexible. It embraces this diversity because this brings a range of skills that add strength to the economy. By focusing on community-based plumbing repairs, our customers benefit from our cost effective approach.
Acquiring the skill of plumbing repairs is a great achievement, however without a marketplace for a plumber to demonstrate this skillful achievement, the initial concept of becoming a plumber is lost. The community is equally important as acquiring the skill because the end result is to repair, maintain, or install a fixture in a property within the community. We provide quality plumbing repairs for the community, this being the pillar from which we try to provide the best possible service at an affordable price. A crucial aspect of this is public relation, we put the solid foundation in place of helping people.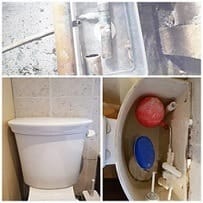 What Type of Plumbing Services do we Provide?
Our core focus revolves around domestic household plumbing and heating repairs, particularly when it comes to boiler repairs and servicing. We take pride in delivering top-notch solutions to ensure your home's plumbing and heating systems are functioning flawlessly.
Susceptible areas of a property that are prone to blockages are toilet sinks and wash-hand basins. Tackling these types of problems is something we have become accustomed to. We can quickly resolve restriction to domestic household drainage whenever they occur. Emergency plumbing repairs are also a part of the service we provide. We can accommodate the urgency of your enquiry or arrange a visit to suit your needs.
We Take a Positive Outlook on – Plumbing Repair.
When it comes to solving plumbing challenges, perseverance is key. Successful plumbers possess the unwavering determination to stick with a task until it's completed, no matter how difficult it may seem.
We have a genuine love for the work that we do this motivates us to carry out plumbing repairs to the best of our ability. Satisfaction being the driving factor rather than it only being the financial gain. Being personally total satisfied with our performance on each task is what we aim for in a quest to maintain quality workmanship and longevity to the finished work. This is the positive outlook on plumbing repair we want to share with the community. It is far more satisfying to us to attend one callout for the day completed to a high standard rather than numerous that are questionable.
Experienced Plumber in Your – Local Area.
Being familiar with navigating around the local area is always an advantage during busy periods of the day. The reassurance of a visit from an experienced local plumber is a fast response whenever plumbing services are required. Having familiarity with the plumbing layout in local properties gives an awareness of the pipework infrastructure and fixtures. This is can be useful in speeding up the process of finding leaks whenever they occur. There will always be slight a variation in plumbing from one property to the next. However, in most cases, the main point of water isolation is just beyond the property boundary will always remain the same.
Quite often, repeated requests for the same type of plumbing repair will inevitably lead to experience and expertise in carrying out certain repairs. This experience has also given us an insight into what tools equipped and parts to have onboard to tackle tasks we encounter on a daily basis. We hope the community-based plumbing repairs service we provide compares well with the criteria of the plumber you are looking for. To contact us, click here.