Dedicated plumber Birmingham repair is our expertise.
Being a dedicated plumber in Birmingham. Is what it takes to overcome some of the difficulties we face on some of our plumbing repairs. The work we do is quite often none repetitive. Each task is unique, we are constantly exploring various ways to save time. And improve the standard of our work. We aim to achieve speed this intern helps us deliver a more rapid but yet cost-effective service. for our costumer's. Having an inconvenience such as a repair needs to be tackled in the shortest time possible. We always carry a wide range of spare parts and fittings. To enhance the likelihood of a successful repair. Without this operating on a 24-hour basis would be impossible.
Need a Birmingham plumber ? we can get to you quickly.
Whenever an emergency occurs time is of the essence. A Birmingham plumber can get to you quickly. Having a geographical advantage of being local to the area. Shortening the waiting time between a customer call and the arrival of a plumber. This can make all the difference especially if your enquire demands immediate attention. We are more than happy to assist first-time customers. That need the services of a local plumber at short notice. Many people that have used our services already have a regular plumber. But on occasion due to a holiday or weekend time retrains availability becomes an issue.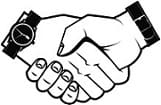 Customer service comes high on our list.
Whether you are an emergency plumber or a construction operative. That is specialised in a different sector. Putting in place the foundation of work. And work ethic based around these factors. punctuality and honesty will intern enhance a customers experience. The experience we have gained over the years is not only based on plumbing repairs. Being polite and easy to get on with goes a long way. We try to put an enthesis on good customers service. We aim to provide a cost-effective reliable and fast response. To plumbing repairs in and around the Birmingham area. With the experience we have gained over the years we can resolve 90% of plumbing repairs on the first visit. Without having to go out for spare parts.
Our passion for plumbing is crustal we deliver 100% effort on every callout.
.Not every task undertaken by our team is easy to complete. There is such a wider variety of plumbing and heating systems. Installed in different properties. But, with our expertise and knowledge in mains water plumbing. We can resolve a variety of different plumbing and heating related issues. We always check our response time to emergency repairs. And try to make adjustments according to our customer's feedback.