Need a Pipe – Capped Off ?
Do you need a pipe capped off ? This simple procedure can offer a permanent or temporary closure to pipework with a live supply of water or gas. Plus, it's especially convenient if the pipe you need to secure is easily accessible. During a plumbing renovation, capping of pipework is a necessary procedure. Sometimes this requires cutting or detaching pipework in order to complete a successful closure. Plumbers that specialize in plumbing renovation. In order to provide temporary modifications, pipe caps may be used. Utilizing them strategically will make sure that the inhabitants of the property have a continuous supply of water.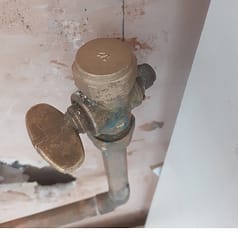 Capping off a Pipe Can be Temporary or Permanent.
To cap off a water pipe can be done on a temporary or permanent basis. The choice of fittings we use for these tasks will vary. For instance, in situations that require a water pipe to be temporarily capped off, a plastic push fit is not only quick but also effective. A common request is the temporary removal of a radiator. A standard protocol associated with the removing of radiators is to isolate the valves before removal. However, with the use of caps, add an elevated level of security to water isolation. Furthermore, capping off central heating pipe protects the system from dust particles and foreign debris whilst working.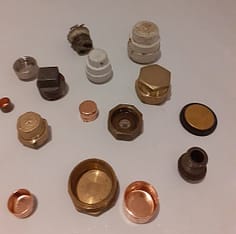 Capping Off a – Gas Pipe.
From the start before proceeding to cut into and cap off a gas pipe, a tightness test is conducted. This test is performed before and after eliminating or identify gas leaks. A gas safe engineer is required to cap a gas pipe due to the complexity of the task. Their competence and training guarantee the capacity to accurately choose the proper fittings for use.
Gas cooker services are generally in high demand because of their simplistic design and movability. This makes it easy to transport a cooker from one location to another. Second, in popularity for disconnection and capping off is gas fires. Occupants, on occasion, are inspired to make use of the area occupied by a fire that is never used. A chimney fireplace can be transformed from an empty void into a decorative feature.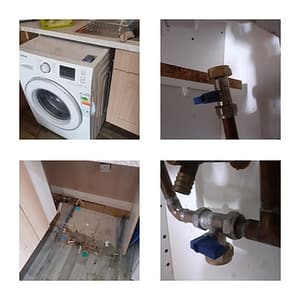 Recommission After Being Capped Off.
Most of the rented properties that we attend do not have operational gas fire in place.; Although a fire may still be instituted on close observation, the supply line at the rear has already been permanently capped off.
Re-establishing domestic water supply or gas after being temporarily capped off. This could be a second fix after some other trade personnel have completed their work. For example, a plaster needing to remove a radiator to gain access. This will be followed up by a revisit by a plumber to recommission the capped off the radiator. The same applies in regard to gas installations that have been condemned and capped off. However, this is permanent and should remain in place until thoroughly examined and deemed as safe for use by a gas engineer.
The Current Stop Ends in Use For Capping Pipes.
Pipe caps come in various sizes to accommodate a pipe that needs to be isolated. Two of the most popular size stop ends used are 15mm and 22mm. They come in plastic or copper. Stop ends can be securely fitted using one of these three method's push fit, compression, or soldier. Whichever technique is used, the fitting most be delegated to the engineers' experience for appropriate use.