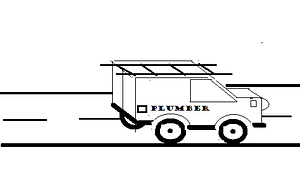 Emergency Plumber Near You – Get Help Right Away!
If you encounter an emergency plumbing issue, you and need the assistance of an emergency plumber.There is a few things that you can do to help the situation before your plumber arrives. Ensure the stopcock is turned off if you're familiar with its where about this will shut down the water supply if it's safe to do so. You should also clean up any standing water as best as possible and note down any obvious problems that could be causing the emergency plumbing crisis. Resolving plumbing issues can be time consuming, especially if the stopcock location is unknown. Property owners and tenants should therefore prioritize locating the stopcock to save valuable time when faced with such problems.
Stopcocks are usually original to the property, however in some instances like a renovation or convenience, an upgrade could have occurred. This is especially true of older properties, where pipes could've been replaced from lead to plastic for better efficiency.
An Emergency  Plumber  Can – Find a Stopcock in a Hurry
Beneath the kitchen sink
Beneath the kitchen unit ( assessable via a ready-made hole in the back panel)
Beneath kitchen unit (this may require the removal of the plinth)
At the front entrance (behind the front door)
In the garage
Kitchen units and other storage areas can quickly become disorganised, making it difficult for a the emergency plumber to find or access the stopcock if needed. It is important to keep these areas properly organised.  Once you have identified where the stopcock is located in your property, it's a good idea to only keep essential items nearby. This ensures easy access when needed and keeps clutter away from the area.
In the future, accessibility for plumbing repairs will become easier. This systematic process will save vital time while waiting for the visit of an emergency plumber to tackle your repairs. Ideally, when a plumber attends a call out, quick and easy access to isolate the mains water supply is expected. However, inaccessibility or damage to the stopcock will add extra time spent on repairs.
It is important never to attempt tasks you are unfamiliar with; in the midst of an emergency plumbing crises composure is important.Plumbing projects, which involve intricate technical skill, should only be handled by professionals who possess extensive experience in the field. Attempting such tasks without professional guidance can lead to disastrous results.This ensures a high standard of quality and safety you can trust. The expertise of the designated plumber you have chosen to assist you should be surfactant to resolve your problem. These tips are only there to help you avoid difficulties in gaining quick access to isolate the main supply in the shortest time possible.