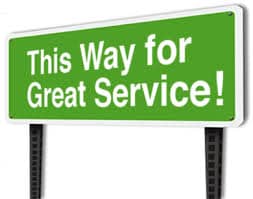 What factors do Emergency plumbers proving a great service need? to choose a defining factor that enables emergency plumbers to provide a great service for customers would be difficult. In order to provide a great service requires a mixture of several different factors,one being availability. Being available to attend an emergency at short notice is great but turning up without being adequately equipped to over come unexpected problems could leave a potential long term customer disappointed. Being equip and understanding how to manipulate different fittings to successfully bring an emergency situation to a close is paramount for Emergency plumbers providing a great service.
A fast response is vital when dealing with emergency plumbing, the sooner a plumber arrives the less chance of water damage, this is what customers expect. Experience can help an emergency plumber speed up the process of identifying the source of the problem, simply turning off a stop tap may not resolve the problem. Experience with dealing with a variety of different buildings and there plumbing systems enables more emergency plumbers providing a great service to meet customers expectations.
When a customer requests the services of an emergency plumber, they expect the service providers to deliver a satisfactory service. A plumber that has good customer service and the ability to project competence in their plumbing ability, helps to make a customer feel more relaxed relieving some of the stress of their emergency situation. customer care is an important factor in providing a great service, which sadly is not a factor some plumbers address and this can leave clients feeling puzzled and a little uneasy with the plumbers skills . Emergency plumbers providing a great service is a bold title but these are some of the qualities needed for Emergency plumbers providing a great service to reach and surpass their clients expectations.