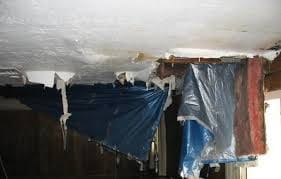 Emergency plumbing prevention, taking care of a properties pipework is very important, annaul checks would ideally be a very good idea. Annual pumping inspections are a great emergency plumbing prevention procedure. A plumber may spot pipework damage or give general advice on how to avoid the possiablity of frezzing. Inspection's have there limitations due to pipework under floor boards or buried in walls. In these situations inspection are only carried out if signs of leakage are evident.
Another great emergency plumbing prevention would be to isolate the mains water supply if your planning to be away for long periods. Never add exessive force to a stop cock, and if its seized call a Plumber. Unexposed pipework can be punctured, distruded or just damaged leading to an immediate high pressure leak or a delaid leak which may ocurr due to the weaking of material or joint. Avoid driving nails into floors,walls without definite clearance, avoiding water pipes, gas pipes and electric cables.
Areas of a property where pipework is usually unexposed are under a bath,sink behind a concealed toilet or under a boiler, these are problem areas due to there location .For great emergency plumbing prevention try a water leak detector this is an alarm which will sound when water is detected,this will alert you as soon as a leak starts.Unnoticed leaks can slowly weaken joists, water damage can also create electrial problems. Emergency plumbing prevention can insure that the room or flat below is not affected due to leaks which can easily be avoided by fitting this simple device. Water damage is very costly at best you may be left with a stained roof at worse no roof at all and house hold electical appliances can be renderd useless.
Thinking about having a waterleak detector fitted? depending on location and quantity fitting prices will vary.The device is ideal for fitting in remote areas such as lofts, under baths and concealed toilets where leaks can go unnoticed for long periods of time due to there location causing serious damage . This device is a most if considing emergency plumbing prevention .