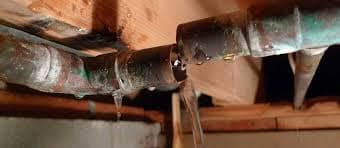 Emergency plumbing services – 24 hr plumber
Emergency plumbing services are not only having the ability to carry out repairs but the ability to communicate, effectively reassuring potential customers. Effective communication starts even before a plumber attends an emergency. Good emergency plumbing services providers will understand what work needs to be carried out through lesioning and assessing a customer's description of an emergency situation. This useful information can help cut back on time, by having the correct parts or fittings arranged in advance.
Emergency plumbing services are there to offer a rapid response when plumbing emergencies occur. When repairs are needed at very short notice Some emergency situation can be temporarily taken care of until the arrival of an emergency plumber. It's very important to know a few basic things about your plumbing system such as the location of your stop cock. Access to your loft is also an important factor if you have a system containing water, annual checks of the fittings is highly recommended. Due to wear and tear which could lead to valve failure and an overflowing system. Extreme cold weather can also damage exposed pipework in remote parts of a building if left uninsulated.
Emergency plumbing services are excellent based on their rapid response and their ability to assist the customer in an emergency situation. However, many customers overlook the fact that they have a professional on their premises and should take advantage of their presence by having them look over any vulnerable areas in the plumbing system. even though you may have called an emergency plumbing services most companies also run a booking system, once your plumbing system has been assessed you can book for any work to be carried out at a later date.