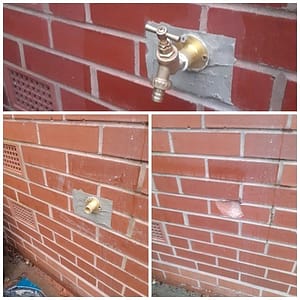 Outside tap installation and repair.
An outside tap installation is a small plumbing job that is requested all year round. However, a warmer climate will always inspire a greater damand for this type of plumbing work. The installation of the outside tap will vary in cost depending on the difficulties encountered on the installation. Carrying water from the inside of your property to the outside can be made much easier. The versatility in water usages after having an out tap installed is in a word is convenience.Whether you're washing the car or watering the garden, the warm weather inspires a lot more outside activity that incorporate the use of an outside tap.
Ideally, the installation of an outside tap is made much easier. If the wall where the tap is to be fixed. Is adjacent to the kitchen sink, for example, on the other side of the wall. This keeps the bulk of the work in proximity, such as cutting into the cold supply and then drilling through the wall.
5 Reasons to get an outside tap for your home.
1. An outside tap will save you time and money every year.
2. You can easily fill a bucket or jug with water when you're ready to water your plants or flowers.
3. You might not need to buy bottled water for outside use anymore!
4. Outside work men can get a supply of water from the outside.
5. An outside tap is an easie way to remove dirt from boots and shose.
Several reasons you will need a replacement outside tap.
When turn off a tap becomes of problem, this is a good sign that it is time for a replacement. Or the need to move the outside tap to a more convenient place. The tap configuration makes it difficult to connect the garden hose. Cold weather has damaged the supply pipe. Or maybe you are not happy with an existing installation and now you're looking for an upgrade. A plumbing repair to a garden tap is a lot more cost effective than the installation of a new tap, because the pipe work is already in place. The removal of a defective outside tap is usually straightforward. Reasons for replacing an outside tap range from minor to major, the most common being: the garden tap is difficult to turn off the supply pipe has burst (water may accumulate if the cause of the burst is not remedied) lots of water will be wasted.