Plumber available around the clock, we can resolve urgent plumbing repairs.
Availability is one of the most curtail factors when it comes to emergency plumbing repairs. A plumber that is available around the clock cannot possibly continually work during these hours, it takes a combination of teamwork rest bits and strict schedules in order to accomplish a successfully 24-hour plumbing repair service. Quite often a constant availability of emergency plumbers pays bivanes by being very helpful to disappoint and frustrated customers. People that have been let down or have just not been able to get the fast response expected from an emergency plumber.
Urgent plumbing inquires, how quick can way get to you?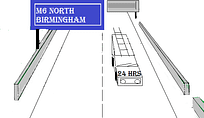 Depending on the nature of the repair this will dictate the urgency and speed of responds. However, our aim is to respond to urgent inquiries in less than an hour from the call to the door, during peak period's of the day can add extra travelling time to a journey. Most of our emergency plumbing inquiries are received during the evening and into early hours of the morning when the roads are clear so a late arrival to a callout is rear. We familiar with Birmingham and all the surrounding areas so a fast response and located a customer's whereabouts from the area road name or postcode is no problem.
The emergency plumbing repairs we do.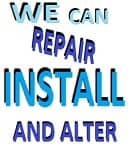 We cater for all your needs related to plumbing or central heating repairs, this basally covers most of the obvious fittings accessory's an appliance's fitted in most peoples homes. Most plumbing repairs are common so we have stocked according, i.e. leak under a sink, burst pipes working in plastic or copper.
Stop taps can also become defective after long periods of not being used, seizure and applying force movement can start a leak that is usually light. However, a build-up of small amounts of water over time will lead to rot. unpleasant smells and a stained ceiling. Stained ceilings are common if the leak in question is situated at height with a room directly below.
We are equipped experienced and competent to tackle a variety of tasks in this field. To assist us to quickly isolate the mains water supply we have the means to stop the incoming supply to your property either in or outside of your property.
24 hour boiler repair
We can quickly identify the source of the problem with your and endeavour to carry out a repair. however not ever boiler repair can be concluded on the first visit. With over 5000 different models of boilers on the market, it would be impossible to stock parts for every model. A follow-up visit may be required if parts are needed in order for us to completely resolve the issue.
The 24-hour boiler repair service we have in place is primarily there to assist homeowners and tenants avoid water damage, electrical short circuit as a result of a boiler leaking. Our immediate course of action is to safely isolate the water supply and then procced to identity the cause of the problem.
We have found that a successful outcome on the first visit to a boiler breakdown is usually due to a glitch within a boiler or heating system rather than a faulty component.