Plumbers essential accessories drastically reduce the possibility of revisits to persistent leaks.
Having a wide range of plumbing tools can only be an asset to a plumber, handyman or avid diyer.  However along side the obvious,   that are tools fittings and equipment comes accessories.  A plumbers essential accessories are items such as silicone, pfte tap, plumbers mate, leak sealant paste.  Each product is designated to a specific area of use within plumbing repairs, however ptfe tap and leak sealant paste for example perform the same task but each one is chosen for use on personal preference.
The use of these accessories are essential for a plumber aware that sealant product's will drastically reduce the possibility of repeated visits to the same persistent leak.  Merely applying a sealant to a problematic leak may not resolve the issue, correct application is important but prior preparation is vital to achieving a satisfactory result.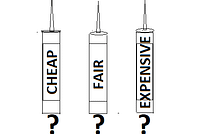 How do plumbers make the right choice when buying silicone.
When most people that go to a store looking for silicone tend to grip one off the shelf based on price or through the direction of a store assistant.  Whereas a plumber would make the choice either based on previous experience or a colognes advice.  When purchasing silicone always aim for a product at the higher end of the market, cheapest is not always best.  If your looking for a protective water sealant that works on a permanent bases its important the make the right choice .  One of the obvious signs of the quality of the product would be a powerful concentrated odour, this signifies the strength of the ingredients used in formulating the product.
The prices of silicone are between £1 – £15     find a middle ground between 1-15 that suites your budget,  read the label and identify specification for use before making a purchase.  Choose a product with anti bacteria as a prevention against mould. Weigh up the cost and evaluate recommendations before making your final decision.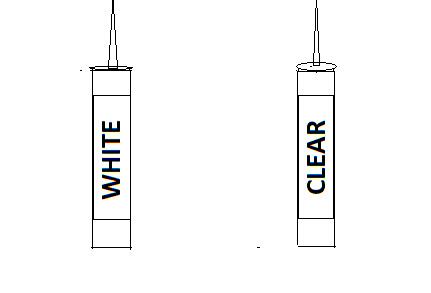 Different types of silicone
The most common types of silicone purchased are either white or clear, white silicone can create a clean finish to a tiled area where the contour of the room connects to a bath or basin.  A professional finish is required when using white silicone because unlike clear silicone every imperfection during application will be visible.   The use of clear Silone can have its advantages, due to product transparency it can be very nonintrusive and invisible at first glance.  Clear silicone is also difficult to notice if accidently smeared into clothing or other surfaces during application.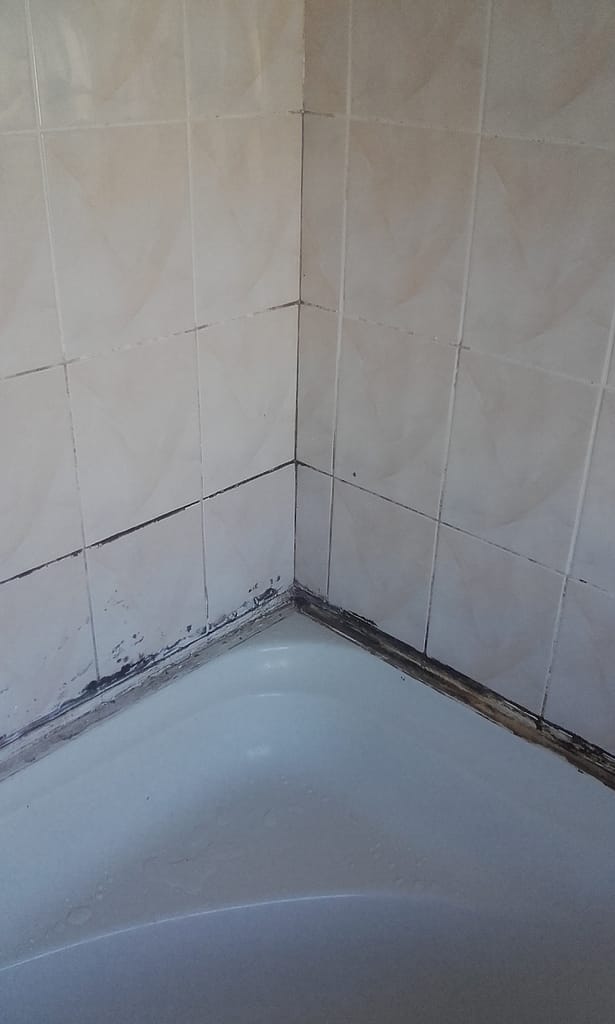 What to do about mould around a bath
A mould resistant silicone works will to repel the unpleasant look of mould forming in  crevice of a bathroom, toilet or kitchen. Quite often some of the cheapest products sold are not appropriate for use to combat problematic areas prone to moisture and mould.  A plumber called out to rectify a leaking bath seal covered in mould, would firstly remove the degraded silicone clean the area, and then apply a high quality bacteria resistant silicone.