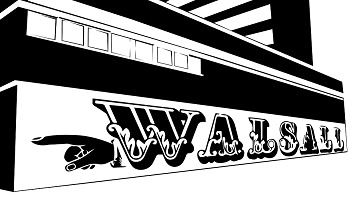 A fast response is vital in an emergency customers seeking the services of local plumbers in Walsall can rely on receiving an outstanding level of expertise. We have a good database of plumbers in Walsall that provide 24-hour response to emergency plumbing repairs. The requests we receive for plumbers are not always on an emergency basis, customers may have difficulty finding a plumber in Walsall that is prepared to work around an unusual schedule, this at times may require working outside the normal hours that most plumbers operate.
Our aim is to build a reputation with our customers by providing a reliable emergency plumbing service. Being available to carry out work on a 24-hour basis this is something that we specialize in. Some of the other services we offer are boiler fault finding and repairs, gas safety checks, gas appliance servicing, general central heating repairs and maintenance.
All of our work we carry out is quoted on fixed price basis, no hourly charges or extra cost encountered on completion of work. The duration of work time on occasion can be delayed due to unexpected problems accruing while carrying out work. Our plumbers are fully equipped for some of the most common plumbing repairs, material cost is included in all of our quotes.
Emergency repairs in Walsall are within a perimeter that allows us to attend a callout within an hour of receiving the call. Having local plumbers in Walsall on standby enables us to deliver a fast response service second to none, most of our callouts are resolved on the first visit.
What we offer is an around the clock service, so requesting a plumber to carry out work in the early hours of the morning is not inconvenient but a standard part of our work. Bad weather traffic or holidays are no deterrents we have local plumber's available 24 hours a day seven days a week. Being familiar with Walsall and the surrounding areas is an advantage when attending emergencies during the busiest periods during the day. Finding alternative routes to avoid traffic is not always something satellite navigation equipment can't always do, unlike our plumbers. Bad traffic is no deterrent to our team of plumbers in Walsall we can usually attend most of our emergency callouts within a 60 minutes period.