Brief history into the development of modern taps.
The conveyance of water as moved forward in developments throughout the centuries. The modern taps offer the simple option of turning water on and off at an instant from the comfort of your home. Some taps are designed with the option of temperature control. A mono block tap can integrate both the hot and cold supply to achieve a desired temperature. This can be altered by simply rotating the handle.
Convenience and sanitation, as always, been the driving force behind the development of the taps. An outdated method used to get a daily supply of water involved drawing water from a well. Future development would see the introduction of a more sophisticated apparatus. Often use as a prop in western movies based on the1800 century. A cast iron tap/pump operated by pumping the handle. This would draw the water. The invention of the tap and the pipe work well together, a tap can, t exist without a pipe. The pipe assisting the transportation of water to the outlet where the taps are used.
One of the earliest known depiction of a tap, called the "Old Saxon Tap" was found in Germany, in the remains of a Roman building. The tap was probably made of wood and had been placed on one wall to pour water into an urn. The earliest iron taps were developed by blacksmiths during the medieval period to use water power for hammers.
What are Modern Taps, and Why Should You Care?
You will often see automatically operated taps in commercial premises such as cinemas and restaurants. Or sometimes push bottom type that closes automatically after use. The modern tap is more efficient and provides a better experience for the user. It has an inbuilt sensor which detects when someone approaches it and will automatically turn on the water, just the right pressure.
The conservation of water is optimized because the water supply to automatically shuts off when not in use. This prevents the possibility of flooding, less wear and tear, cost effective and friendly to the environment. The modern tap is more versatile than the old taps. It can be used for a variety of purposes at home and commercial.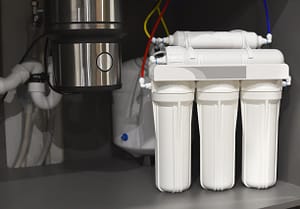 What Are Filtered Taps & Why Should You Care?
Filtered water taps are more environmentally friendly because they don't use any plastic bottles. They are cheaper than bottled water, and it's easier to track how much you're consuming. They have a better taste. You can filter the tap water with your own filter system if you want to change the taste of your tap water. It's hard to know what chemicals are in the filtered water, so it may not be as healthy for you as bottled water. It's hard to know where the filtered tap water comes from, so it may not be the same quality as bottled water.
How to Choose a Filtered Tap System for Your Home or Office?
.A filtered tap system is a great way to have access to safe drinking water without the hassle of installing a whole fresh water line. There are many types of filtered tap systems on the market, but not all of them are created equal. If you want to find the best filtered tap system for your home or office, there are a few things you should consider before making your purchase.. Conduct an internet search to see what filtered tap system is the most popular among home owners. This may be helpful in determining which filters are going to be compatible with your tap system. Decide how many people will need access to filtered water at your home or office and then choose the filter size accordingly.
5  Tips to consider before buying new Taps.
In this section of the article, we will discuss some tips on how to choose modern bathroom taps that are both stylish and functional.. Consider the Budget: The first thing you should consider is your budget. You will not have to spend too much as long as you know what to look for. It is best to research online on bathroom taps from different stores so that you can get a good idea of what your budget might handle.
Taps come in various shapes, sizes, and designs. So it's difficult to find the right one for your home. But there are a few things that you can consider making the process easier.
1) The first thing you should consider is what kind of water pressure is available. Compatibility is very important as mixer taps require the hot and cold supply need to be equal in pressure.
2) Another thing to think about is whether you want a single or double handle design on your taps. A single handle design means that there is only one lever on the front of the tap, whereas a double handle design means that there are two levers on the front of the tap.
3) How much do you want to spend? These prices are based on the minimum: a bath tap is £30, and a kitchen is tap £40. The cost will have a slight variation depending on the retailer and the model you choose.
4) Have your current taps become faulty within the last 18months? It could be the case of a defective tap. Or maybe you live in a hard-water area. A scale inhibiter will increase the durability of your taps and other plumbing fixtures.
5) Try to purchase a tap from a retailer that offers at least a 12 month warranty. Feedback and reviews give a potential customer an insight into what other customers think about a product.
6) There is also the option to delegate the research to a plumber that is experienced in the purchase and installation of taps. Unlike plumbers in the past, technology can save lots of time. An installer can now text a customer a selection of images so you can visualize the look of new taps.

Why You Need to Get A New Tap.
When shutting off the water supply becomes a problem, then is time to get a new pair of taps. Whenever these problems happen, it never gets better, it will only become worse. Occasionally, the look or design becomes less appealing, an upgrade is required. Taps come in many shapes and sizes. They are often chosen to match the decor of the surroundings. They can also come with a different style of handle that allows the user to turn them on and off with ease.